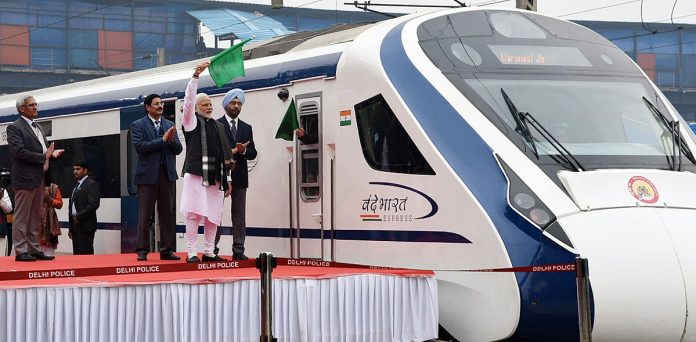 Some of us have traveled in the Shinkansen (popularly known as Bullet Trains), and many of us watched them only in foreign movies. But, in today's times, we can "nearly" fulfill our dreams, here, as the government of India has made a step towards the high-speed train network. The Vande Bharat Express, subsequently known as Train 18, a semi-high speed intercity electric express train. It was designed and built by Integral Coach Factory (ICF) at Perambur, Chennai, Tamil Nadu. This project comes under the Indian government's Make in India initiative, it takes a span of 18 months.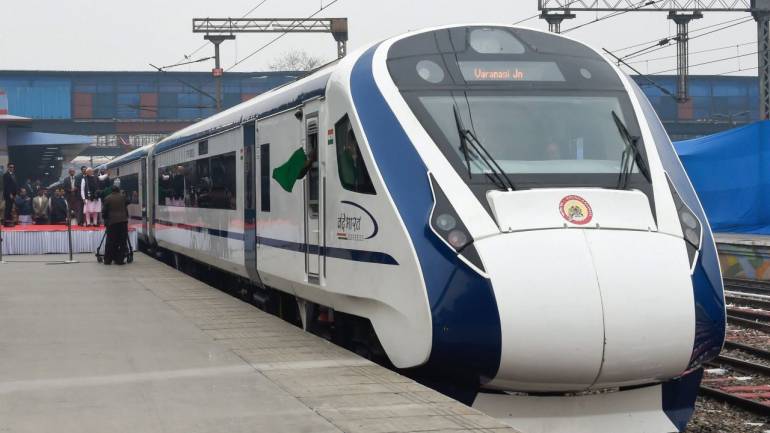 Initially, it was to be imported from Europe, but it cost estimated to be 40% more than the home-made product. The unit cost of the first sample was contemplate as ₹1 billion(roughly USD 14 million). The train was launched on 15 February 2019, the train was named on 27 January 2019.
Vande Bharat Express – Design and Development
The exterior design of Train 18(aka Vande Bharat Express) consists of aerodynamic narrowing at each end of the train. The driver coach is placed at the end of the train so that to allow faster turnaround at each end of the line. The train has 16 passenger cars, with a seating capacity of 1,128 passengers. Two of the center compartments are first-class compartments that seat 52 each, with the rest being coach compartments seating 78 each. The train is only exporting the train's seats, braking system, doors, and transformers, but planning to manufacture domestically by next year. Train 18 employs a regenerative braking system.
Based on Vande Bharat Express, Train 19 was a proposed higher-speed, long-distance electric multiple units, manufactured by ICF. It was supposed to have sleeper coaches instead of seats, unlike Train 18. Indian Railways and ICF are also planning the development of Train 20, another semi-high speed train that will replace the Rajdhani Express. The line is supposed to be unveiled in 2020. Indian Railways plans to order 40 train sets of Train 18 by 2022 with a modified cabin crash guard made out of aluminum.
Vande Bharat Express – Facilities and Services
The fully air-conditioned Vande Bharat Express train comprises 16 coaches. All coaches of this self-propelled train boast stainless steel car body. The coaches are equipped with automatic doors with sliding footsteps, GPS-based audio-visual passenger information system, on-board computer for train control and remote monitoring, European-style comfortable seating, on board Wi-Fi hotspot for entertainment purposes. Also, the lighting inside the coaches is dual mode viz. personal for every seat and diffused for general illumination.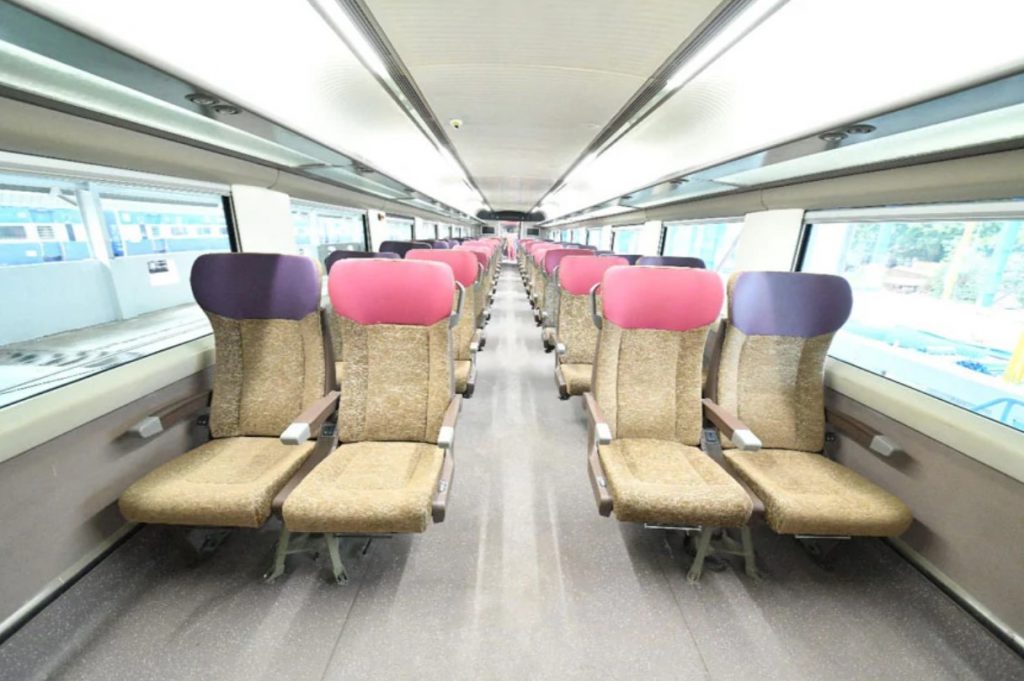 The second unit of Train 18 consists of 16 air-conditioned coaches. It also boasts various modern features such as bio-vacuum type toilets, disabled-friendly toilets, LED lighting, wheelchair parking spaces, GPS-based audio-visual passenger information system, automatic doors, comfortable seating, etc.
Other facilities include on-board catering, large windows in all carriages, overhead racks for baggage facilities, Automatic doors, Smoke alarms, CCTV Cameras, Odour control system, sensor-based water taps.
Vande Bharat Express – First Journey
The train flagged off for an inaugural run by Prime Minister of India Narendra Modi, on 15 February 2019, with its commercial run started from 17 February 2019 onwards. The first train journey was on the Delhi-Varanasi route, via Kanpur and Prayagraj, connecting the holy city of Varanasi to the Capital city. Results in the 15% less traveling time on the route of total 762 kilometers with an operational speed of 130 km/h.
Vande Bharat Express – Ticket and Fare
Talking about the fare, there will be a little more burden on the passenger's wallet as the fare is comparatively more than its counterparts. The 8-hour journey from New Delhi to Varanasi station has the Chair Car CC Class fare of ₹1,755.00.
Check out our article on Rafale Fighter Jets.