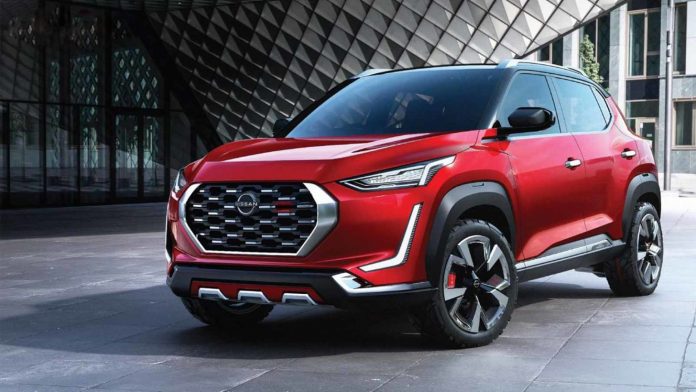 Nissan Maganite was unveiled at the global launch in the month of July of 2020. But it is obvious that the car will launch at the starting of 2021. As we all know it has been teased for quite a long time. But now at the global launch, Nissan revealed the crossover SUV by a video featuring Nissan Magnite. We here, discuss the revelation of the SUV made by Nissan.
Top 3 Things Made Clear By Nissan Magnite Official Revealing
1. Gorgeous Body
From the official pictures of the Nissan SUV, we get to know that it will sport a gorgeous and attractive exterior. Nowadays, it is very important and obvious that how your vehicle looks. The exterior and looks of the car are the first thing everyone notices.
It is equipped with the LED Headlights, DRLs(Daytime Running Lights), and Taillights. This tells us how good looking it is gonna be. The placement of the front grille and faux bash plates gives a macho look to the SUV. Other highlights include the alloy wheels with flower-petal design, and the bumpers.
2. Beautiful Interior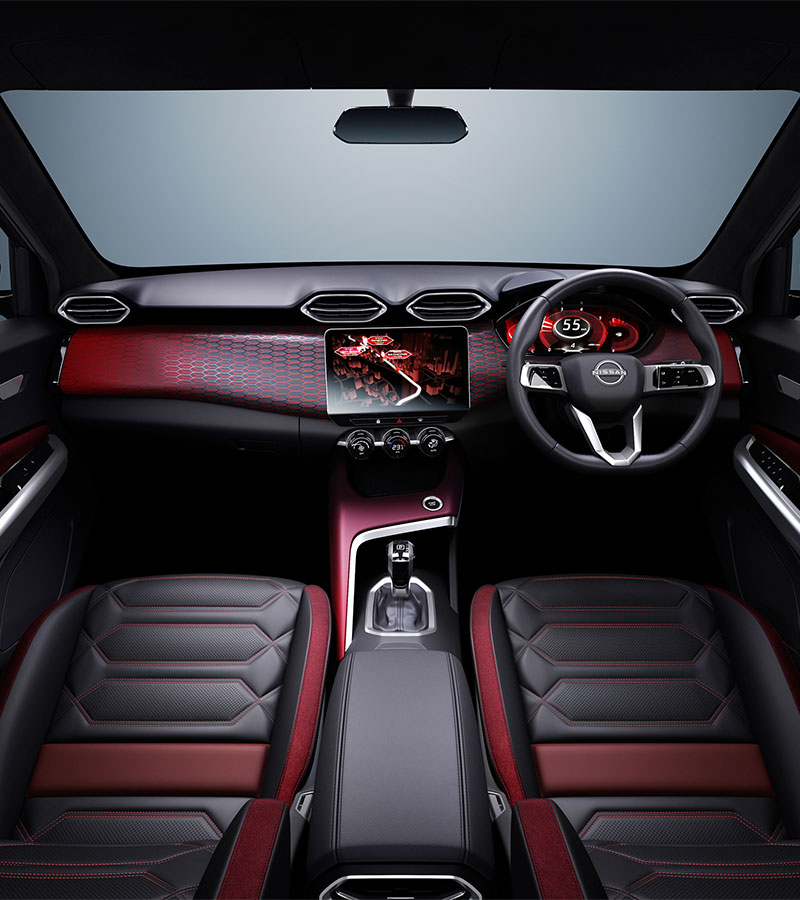 The interior of the Nissan Magnite gives you the feel of a premium car, not the ordinary budget car, and that's the specialty of the Nissan SUV. The dual-tone paint scheme and the patterned dashboard, add a sporty yet classy touch to the interior.
The new hexagonal shape of the AC vents provides a unique and eccentric design to the interior. The essence of the unique design of AC vents will be known when the car launches in the market.
3. Cabin Space and New Features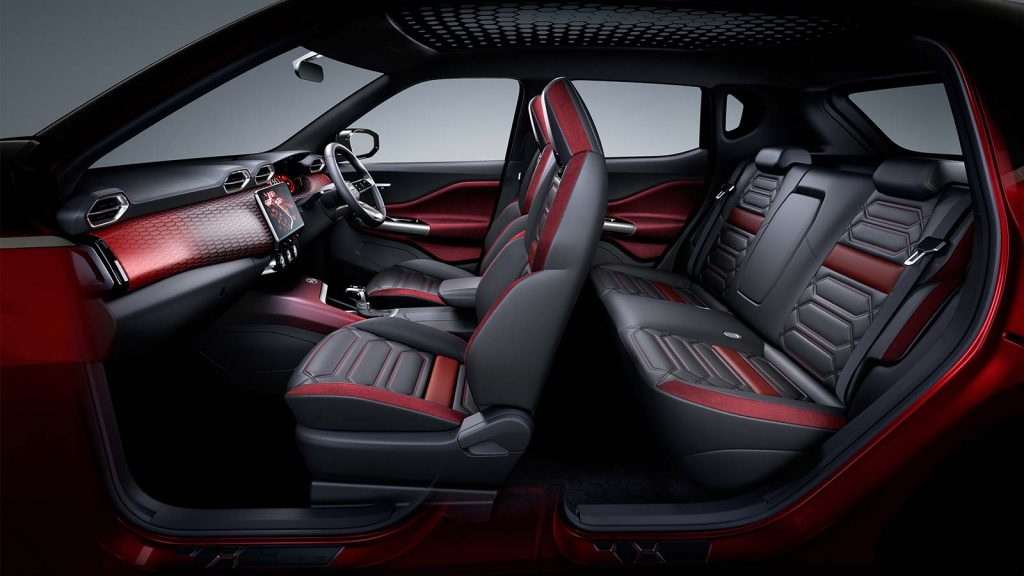 By looking at the photos, we can say that there is plenty of room in the Nissan SUV for the sitters. As well as, the backward inclined seats will surely be more comfortable than the up straight seats.
The Nissan Magnite concept sports a multi-function steering wheel, an 8-inch touchscreen infotainment screen, and an automatic climate control system. On the steering wheel, we can see audio as well as cruise controls, with big, neatly laid-out buttons.
Check out Kia Sonet.
Also, check out Hyundai Tucson and Audi RS Q8.